Today, St. Vincent had a half off sale on all clothing items! I purchased a few dresses I had scoped out in my previous journeys there. I'm really excited about them, however.. they did not have the one dress I was really looking forward to purchasing! Oh well.. I'm still very happy with how everything turned out.

Along with purchasing clothing I was able to stock up on some vintage ribbon for my etsy packaging! I always get really excited about finding new things to spruce up my packages. After all, I want only the best for my customers. (:

Anyway, whenever I go places with my mother we always bring my camera and look for neat places to take photos. On our way home we took a small detour which led us to a really pretty river! It was the perfect place to snap a few photos.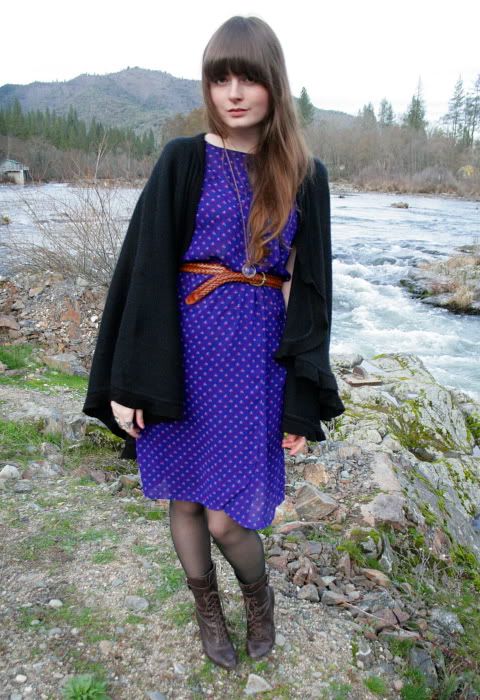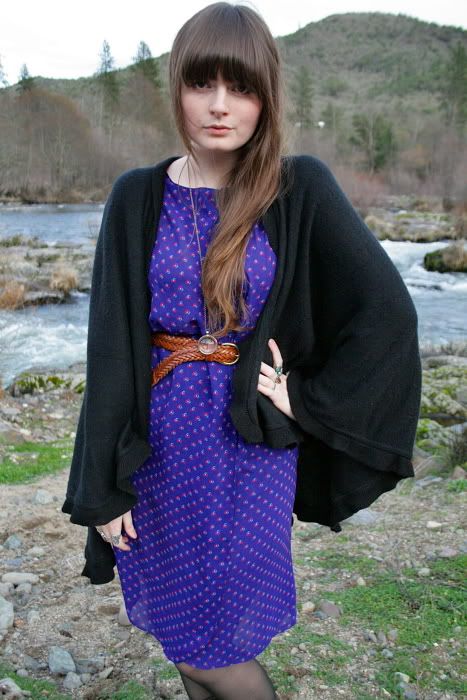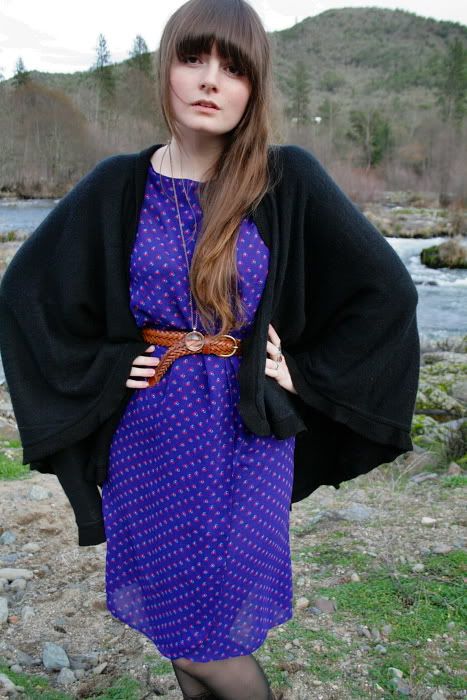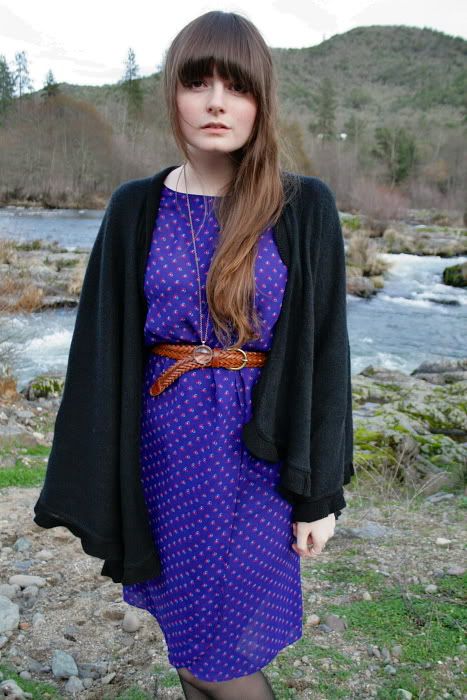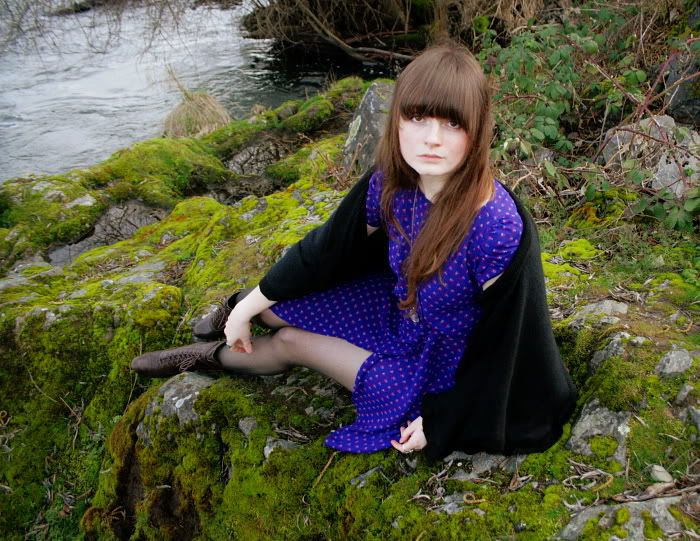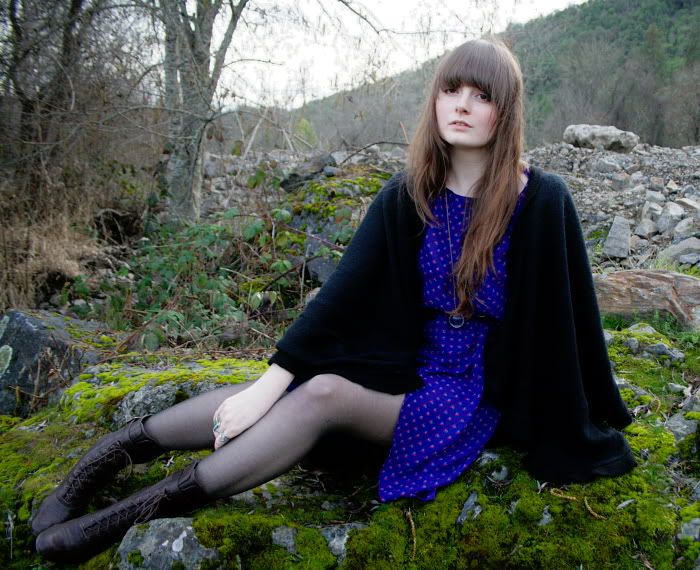 moon river.
Posted on lookbook.nu

Black cape: Thrifted (Salvation Army)
Purple dress: Thrifted (vintage)
Lace up boots: Small second hand shop/handmade shop $20
Monocle necklace: Christmas present from my bestfriend. (:
Braided belt: Second hand from Urban Renewal Boutique (my work place)


Oh, and.. How could this not be fitting?
Cheers,
xo Kala Noel.