So, as I promised in my last post, here is the story of what happened yesterday:
My mother and I went on a photo taking adventure which led us to this great abandoned home/property. The cutest, tiniest house was the perfect back drop for a small outfit of the day photoshoot!
This wouldn't be a GREAT story if I didn't add what happened next! While we were innocently snapping quick photos we heard a loud holler from across the street from a rather angry, disturbed old man. I am not one to make trouble and cause the elderly to yell. For 1, I love old people way too much and 2, old people LOVE me. As we gathered our belongings to scurry over to my mothers parked car the old man came dashing across the street. I was terrified! My mother then began to tell him we meant no harm and were only there to take photos of the darling house. He was very understanding but the poor ole man was so completely hard to understand! His voice had been completely taken over by what I would say was a stroke? We were able to put together a few words from the mumbling of this poor fellow and that would be:
"little house on the prairie," "its cold!" (deeply angered with my mother for having me outside in my skirt/lace top outfit in the cool, windy weather) "beautiful!" and "I live in the grey house in the back" Which was the answer to our "is it alright if we come back to take photos here another time?" question.
After taking the photos my mother and I headed straight to vintage shopping. We went to a few of our favorite stores and found some great items! My mom was completely hung up on this denim jacket with upholstery sleeves. I, however, was on a mission to find myself a pair of trousers and a few spring like items for etsy.
I have been rather sick for the past week and haven't gotten many things accomplished but the past two days have been wildly eventful and should continue being so for the next week. Tomorrow I will be adding more things onto my etsy along with making a custom pair of earrings for one of my customers that for some reason completely slipped past my fingers?
Well, enough of my babbling! Let me post photos of the eventful day and a quick photo from the outfit of the day recently added unto my lookbook page.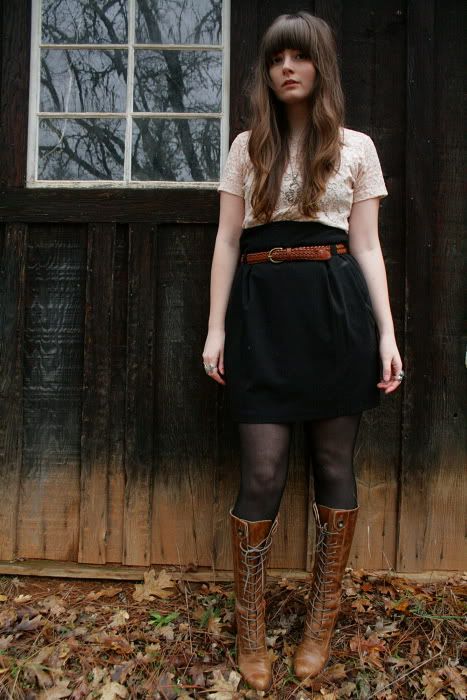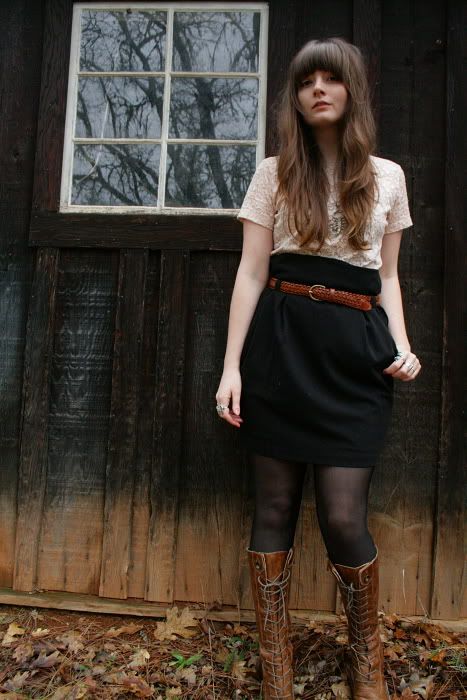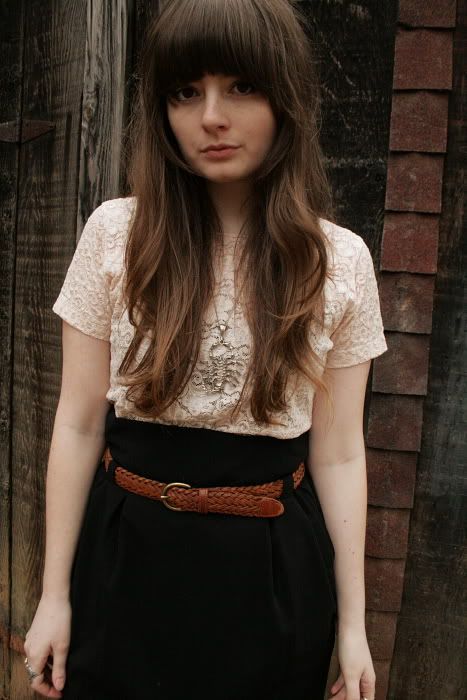 And photos from todays look: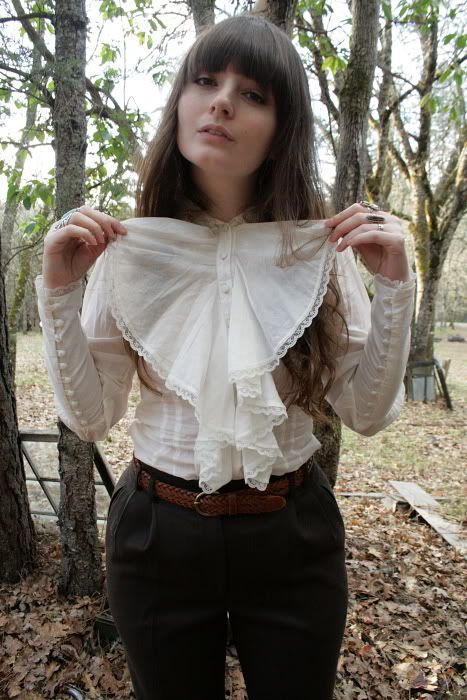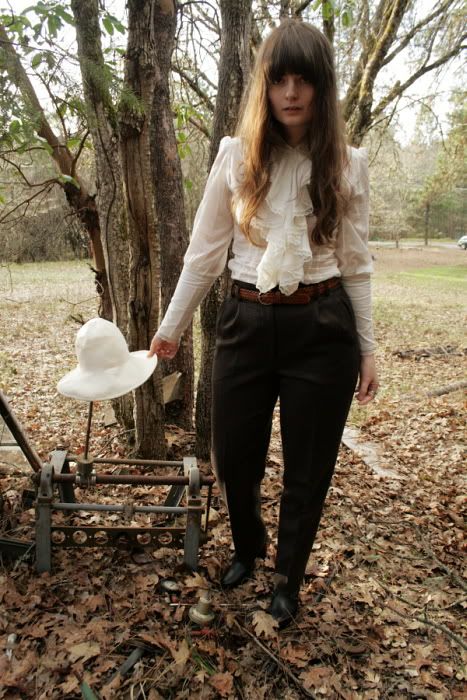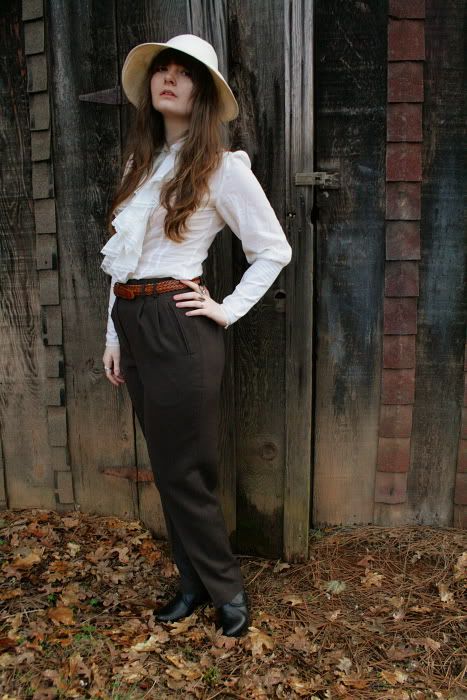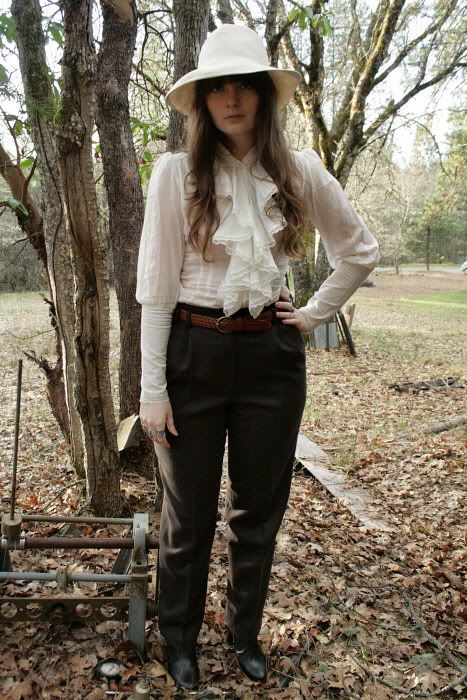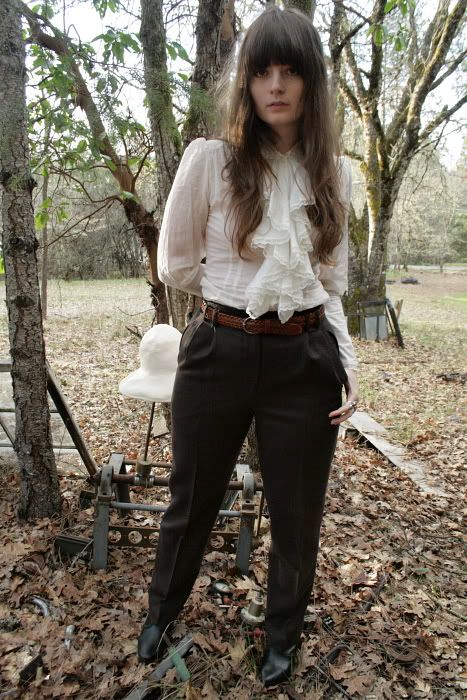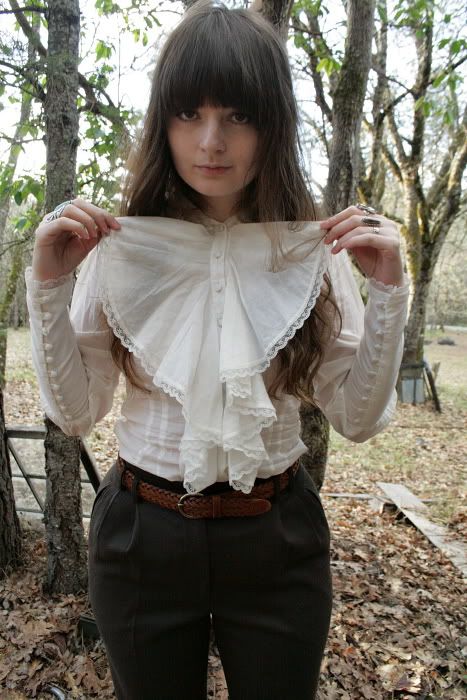 Enough I say!
xo Kala Noel.